3bays gsa golf putt putting analyser ios (apple)
£0.00
(

£0.00

exc. VAT)
£100.00
(

£83.33

exc. VAT)
Finance Available
Radioworld now offer finance through our partners Close Brothers.
Add the item to your basket in the normal way and at checkout choose to make payment via Finance. You'll then be taken through to our partners Pay4Later to make your finance application.
| Item Cost | Finance Option | Deposit | Monthly Payments | Total Cost |
| --- | --- | --- | --- | --- |
| £100.00 | 12 Months 14.9% APR | £10.00 | £8.62 | £113.41 |
| £100.00 | 18 Months 14.9% APR | £10.00 | £5.74 | £113.41 |
| £100.00 | 24 Months 14.9% APR | £10.00 | £4.31 | £113.41 |
| £100.00 | 36 Months 14.9% APR | £10.00 | £2.87 | £113.41 |
| £100.00 | 48 Months 14.9% APR | £10.00 | £2.15 | £113.41 |
| £100.00 | 12 Months 19.5% APR | £10.00 | £8.96 | £117.55 |
| £100.00 | 18 Months 19.5% APR | £10.00 | £5.97 | £117.55 |
| £100.00 | 24 Months 19.5% APR | £10.00 | £4.48 | £117.55 |
| £100.00 | 36 Months 19.5% APR | £10.00 | £2.99 | £117.55 |
| £100.00 | 48 Months 19.5% APR | £10.00 | £2.24 | £117.55 |
Recommend a friend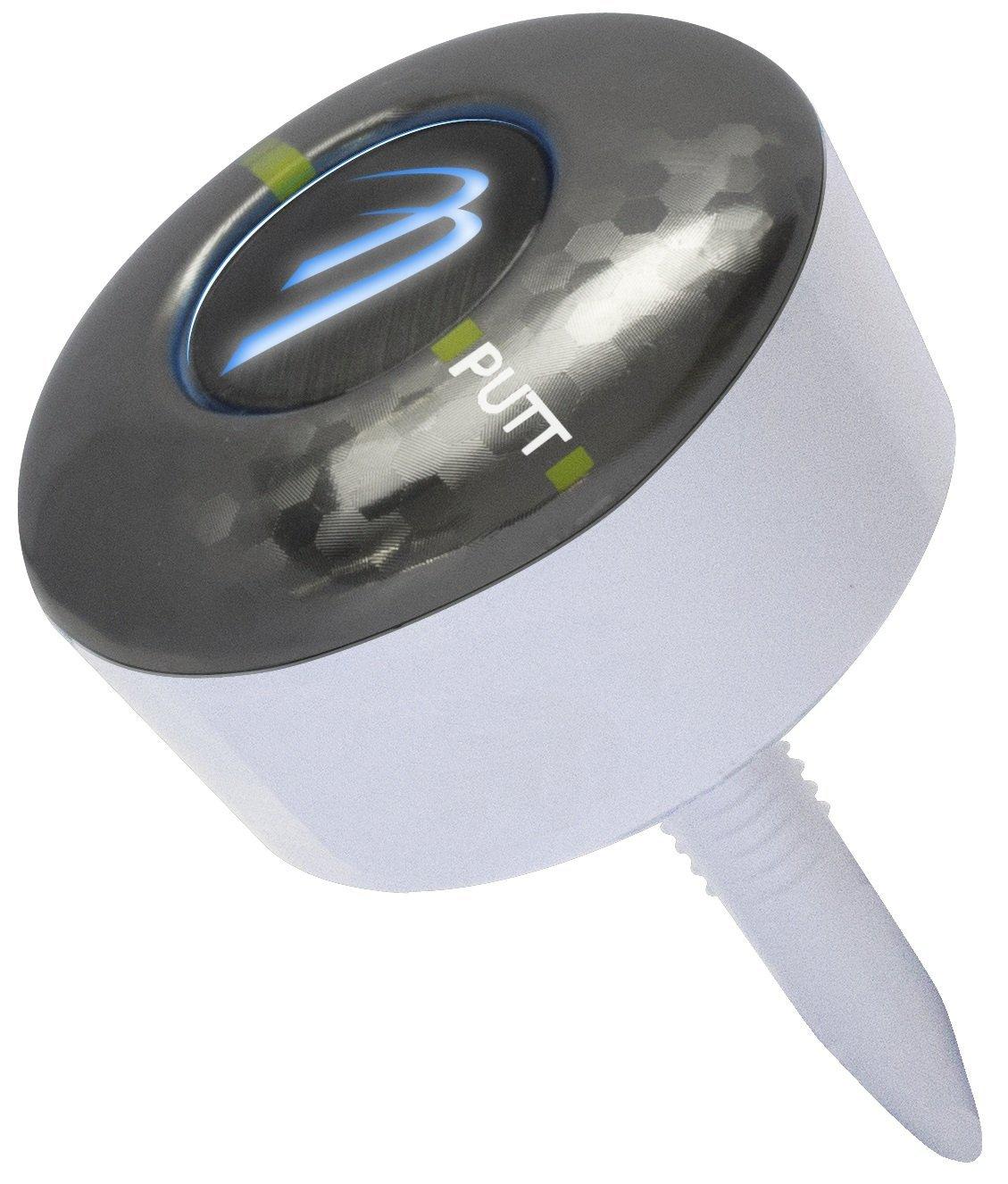 3bays gsa golf putt putting analyser ios (apple)
PRECISION PUTTING IS POSSIBLE
3Bays' 9 axis putting sensor captures even the most subtle movement so you can uncover the science behind your stroke and sink more putts. This game-changing device can help any golfer increase consistent and confidence and cut strokes off your scorecard.
One-of-a-kind
One of the easiest ways to improve your golf score is to sink more putts. That's why 3Bays worked tirelessly to develop the world's only swing analyzer specially for putting. Improve your stroke, attack angle and create a consistent stroke to drain more putts and improve your game.
light & inconspicuous
The compact device is smartly designed to plug into your putter grip, making it absolutely unobstructive to your putting motion. Set-up is simple. Just plug it in, connect to your smartphone, then you are ready to take your putting to the next level. Your putting line, however, is up to you.
Stroke
See your putting stroke like never before and help improve contact with the ball, direction and distance.
swingpath.png
SWING PATH
2D visual of your swing path helps teach you to keep your stoke consistent and square at impact.
IMPACT SPEED
Check how fast your putter head is moving at impact to help perfect the velocity and pace of your putts.
SWING TIME
Understand your back swing and down swing time within 2 decimals of a second.
TEMPO
Rhythm and timing are the most important factors in distance control. Create a consistent, smooth tempo to help get closer, more often.
Angle
Square off your club and create a smoother stroke to help guide the ball to its home.
FACE ANGLE
Your face angle is the most important factor for ball direction. Compare your face angle at impact and address and keep your ball heading in the right place.
ATTACK ANGLE
Understand the vertical (up-down) angle at which your putter head is moving at impact and improve how smooth your ball launches off your club.
consistency
Compare and track progress against your best stroke, an instructor or the pros to help create lazer-focused accuracy, every time.
"BEST" SWING COMPARISON
Set any of your putting strokes, or your instructors, as your "best," then see a side-by-side comparison between your "best" and latest swings to help make adjustments.
PRO COMPARISON
See how your swing stacks up against the pros. The GSA Putt app comes pre-loaded with PGA coach Rob Eastwood's putts for your reference. Consider him your free, virtual trainer available anytime and anywhere.
AUTO-VIDEO RECORDING
In-app, hands-free video recording let's you examine your body and ball position in either frame-by-frame slow motion or full speed.
TRACK YOUR RESULTS
All swings are stored automatically in-app under the selected club. Or, easily sync your swings to the 3BaysCloud to compare, share and advance your analysis on any device.
Perfect your putt with key metrics.
Besides stoke path animation, GSA PUTT app provides an objective measurement of your stroke with meaningful metrics.
Our Price Match Promise means that if you find any of our Equipment at a lower advertised price elsewhere, we will match the price for you, subject to the below.
The product is identical to ours in brand, colour, size and model number.
The price must be the advertised price clearly on the competitor's online site.
The item must be in stock and available for immediate purchase (rather than available to order), with the authorised stockist able to complete delivery within 2-3 days.
Please fill out the form below. The details will be used to help us with your price promise request.
Others who viewed this item WERE ALSO INTERESTED IN...