Aceco frequency counter
The Aceco frequency counter is a device used to measure the frequency of radio signals. It is compact and portable, making it convenient for field use. The counter has a wide frequency range, allowing it to measure signals from various sources. It features a clear LCD display that shows the frequency in megahertz or kilohertz, depending on the selected mode. The Aceco frequency counter also has a built-in speaker for audio monitoring of signals. It is powered by a rechargeable battery, ensuring long-lasting operation. Overall, the Aceco frequency counter is a reliable and efficient tool for frequency measurement in a variety of applications.


Features:- 1 MHz to 3 GHz frequency coverage- Ajustable sensitivity- Alarm click beeper and 6 section RSSI bargraph indicator- Internal 5 x AA 600 mAH...
£224.95
New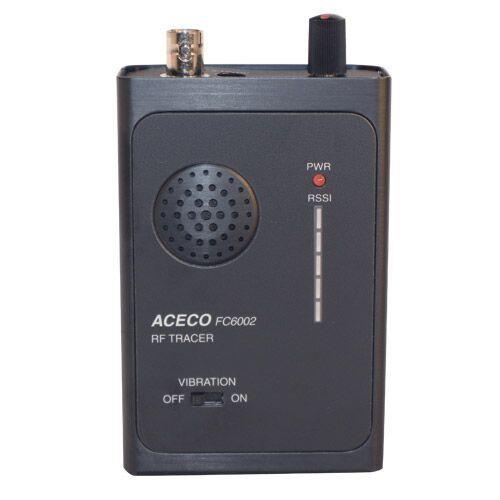 The FC-6002 Mk2 is a portable RF tracer and bug hunter. It covers the frequency from 1 MHz to  6000MHz. Used to find hidden transmitters like GSM and ...
£199.96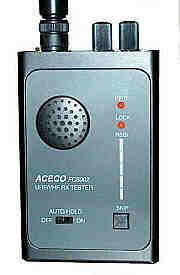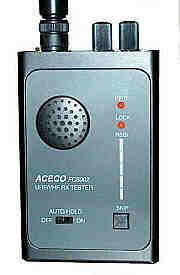 The FC-5002 is a near field receiver which intercepts automatically and very fast any FM signal between 30 and 900MHz in the vicinity. Works like a sc...
£159.00