AKD Mobile Transceiver
The AKD Mobile Transceiver is a reliable and efficient communication device. It is designed to provide seamless communication in various environments. With its compact size and durable construction, it is suitable for both indoor and outdoor use. The transceiver offers a wide range of features, including multiple frequency bands, adjustable power output, and crystal-clear audio quality. It also has a user-friendly interface, making it easy to operate. The AKD Mobile Transceiver is widely used in industries such as transportation, public safety, and emergency services. It is known for its exceptional performance and reliability, making it a popular choice among professionals. Whether you need to stay connected on the go or during critical operations, the AKD Mobile Transceiver is a dependab...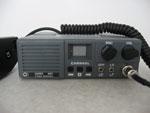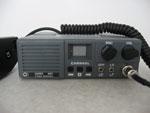 * 50.500 - 51.990MHz FM * 25W (High) 5W (Low) RF output * 120 channels * 10kHz channel spacing * Deviation ± 2.5kHz * Rx sensitivity >0.25µV for 12...
£182.95