Antex soldering irons
Antex soldering irons are known for their high-quality performance and reliability. With a wide range of models available, Antex offers soldering solutions for various applications. The soldering irons feature a durable construction, ensuring long-lasting use. They heat up quickly and maintain a consistent temperature, allowing for precise soldering. The ergonomic design of the soldering irons ensures comfortable handling, reducing fatigue during extended use. Antex soldering irons are widely used in industries such as electronics, automotive, and aerospace, making them a trusted choice for professionals. Whether you are a hobbyist or a professional, Antex soldering irons provide the precision and reliability you need for your soldering projects.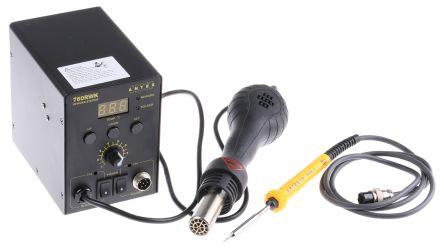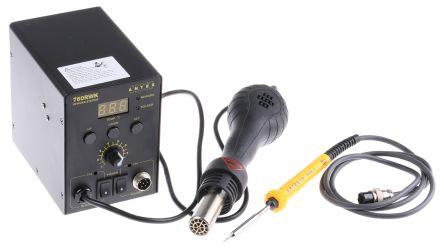 The 760RWK hot air rework and digital soldering station from Antex is a complete temperature-controlled station for professional users.Use 1100 series...
£199.96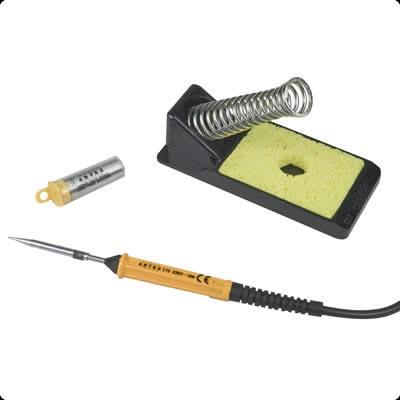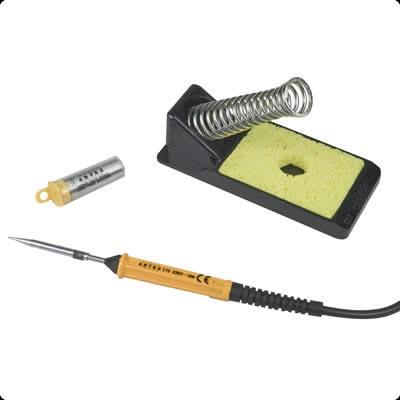 A complete soldering iron kit that is suitable for all general circuit and repair work. Made by Antex, it uses their 025 model iron together with the ...
£47.95