Chameleon f-loop 2.0 portable hf loop antenna
£0.00
(

£0.00

exc. VAT)
£449.95
(

£374.96

exc. VAT)
Finance Available
Radioworld now offer finance through our partners Close Brothers.
Add the item to your basket in the normal way and at checkout choose to make payment via Finance. You'll then be taken through to our partners Pay4Later to make your finance application.
| Item Cost | Finance Option | Deposit | Monthly Payments | Total Cost |
| --- | --- | --- | --- | --- |
| £449.95 | 12 Months 14.9% APR | £45.00 | £38.77 | £510.29 |
| £449.95 | 18 Months 14.9% APR | £45.00 | £25.85 | £510.29 |
| £449.95 | 24 Months 14.9% APR | £45.00 | £19.39 | £510.29 |
| £449.95 | 36 Months 14.9% APR | £45.00 | £12.92 | £510.29 |
| £449.95 | 48 Months 14.9% APR | £45.00 | £9.69 | £510.29 |
| £449.95 | 12 Months 19.5% APR | £45.00 | £40.33 | £528.92 |
| £449.95 | 18 Months 19.5% APR | £45.00 | £26.88 | £528.92 |
| £449.95 | 24 Months 19.5% APR | £45.00 | £20.16 | £528.92 |
| £449.95 | 36 Months 19.5% APR | £45.00 | £13.44 | £528.92 |
| £449.95 | 48 Months 19.5% APR | £45.00 | £10.08 | £528.92 |
Recommend a friend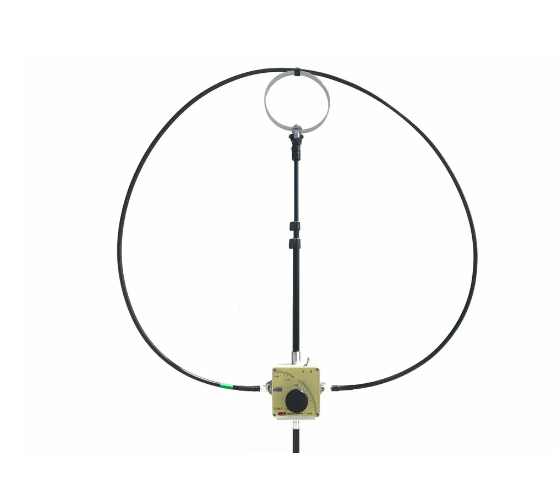 Chameleon f-loop 2.0 portable hf loop antenna
The CHA F-LOOP 2.0 was designed with portability, ease of use simplicity, ruggedness and high performance in mind. Unlike any other similar antennas on the market, the CHA F-LOOP 2.0 is made with premium materials that are precisely manufactured and assembled in the USA! This is an exciting new product from Chameleon Antenna. Easily deployable HF magnetic loop antennas, also called small transmitting loops, have been routinely used for many years in military, diplomatic, and shipboard HF communication links, where robust and reliable general coverage radio communication is a necessity. These antennas have only recently become commercially available for amateur radio. The real practical advantage of the small loop, compared to a short vertical whip tuned against earth or a full sized vertical antenna, is the loop's freedom from dependence on a ground plane and earth for achieving efficient operation; this unique characteristic has profound significance for portable or restricted space antennas. In comparison, the bottom of a vertically oriented loop does not need to be more than a loop diameter above ground, making it very easy to install in a restricted space location. There is no significant improvement in sky wave propagation performance when a small loop is installed high; all that matters is the loop is substantially clear of objects in the immediate area and oriented towards the desired direction of radiation. Field trials of the CHA F-LOOP 2.0 demonstrated that an indoor magnetic loop antenna was only around one to two S-units lower, on both transmit and receive, than an outdoor full size quarter wave vertical antenna. Remarkable for an antenna that is only less than three foot in diameter and covers 3.5 MHz to 29.7 MHz (80 – 10 meter ham bands)! The magnetic loop is different from typical antennas because it emphasizes the magnetic part of the radio wave (H field) rather than the electric part (E field) of the radio wave. It also has a high Q resonance of around 17 KHz on 40 meters, providing immunity from interference outside the bandpass. The CHA F-LOOP 2.0 Antenna was designed with weight, portability, versatility and cost in mind and is ideal for RV/camping, hotels, apartments, condominiums, homeowner's associations, deed restrictions and CCRs (Covenants, Conditions & Restrictions), Shortwave Listening (SWL) and other places where it is not feasible to erect a multi-band wire or vertical antenna.We're sure you will be amazed by the performance and agree that the CHA F-LOOP 2.0 is the most advanced portable magnetic loop antenna available today. The crimp PL-259 connectors that we're using with all our RG-58 are UHF-7604L connectors from PAN-PACIFIC. They're the best and the leader in the industry. - There is no need for soldering; therefore, installation time is reduced. - It takes an experienced technician about 15 seconds to install a crimp-crimp connector, thereby greatly reducing the time required to create cable assemblies. This is very important in today's cabling market where time is of the essence and fewer technicians are being asked to maintain more and more equipment. Digital video, computer and network cabling is almost universally crimped today. - Crimped connections, done correctly, can be superior to soldered connections. - A good crimped connection deforms the metal sufficiently past the yield point, but not too much, so that the "spring back" keeps the connection secure, even under thermal cycling (the coefficient of expansion of the two metals might be different) and vibration. - A good crimp connection is gas tight and won't wick: it is sometimes referred to as a "cold weld". - Like the solder method, it can be used on solid or stranded conductors, and provides a good mechanical and electrical connection. Specifications: 3.5 MHz to 29.7 MHz (80 - 10 meter ham bands) Power handling: 10W CW or 25W SSB Proprietary solderless aluminum coupling loop. This coupling loop design can be used with any types of coax cable feed-lines. Because of its rigidity, the antenna tuning will remain stable, consistent and will prevent SWR fluctuations due to usual coupling loop deformation. The three sections collapsible portable mast allows easy storage, fast deployment and ease of use in all conditions. No need to play with multiple tubular PVC sections to assemble the antenna. The bottom of the telescopic mast is equipped with a stainless steel 3/8-24 threaded hole for easy tripod installation on the tuning box 3/8-24 screw. The 12' RG-58 with integrated RFI choke feed-line decouples the coupling loop from the radio which is essential to prevent SWR fluctuation while rotating the antenna or moving the coax cable around. Our custom made capacitors which are equipped with a 6:1 reducer, offer a smooth and consistent tuning while providing the highest efficient performance on the market. The Condor Mole military bag offers easy storage, transportation and protection for the unit. The unit is now equipped with a NEW larger Delrin tuning knob for smoother tuning and operation. A 48" diameter BOOSTER KIT for 15M to 40M can be purchased separately. The base of the tuning unit is equipped with an aluminum anodized base plate. That base plate can be placed directly on a flat surface or can be mounted on a tripod (14-20 thread or 3/8 through hole forCHA JAWMOUNT installation). The TOTAL version comes with the CHA BOOSTER KIT (Covers 15M to 40M - 146" LMR-400 radiator which comes with the 8" diameter coupling loop, will create a 48" diameter magnetic loop) The antenna system consists of: 1 X CHA F-LOOP 2.0 tuning box 2 X LMR-400 coax cable radiator 1 X Dual Female connector 1 X 12' with integrated RFI choke feed-line 1 X Condor Molle Military Bag 1 X Proprietary coupling loop 1 X Telescopic Mast 1 X User guide
Our Price Match Promise means that if you find any of our Equipment at a lower advertised price elsewhere, we will match the price for you, subject to the below.
The product is identical to ours in brand, colour, size and model number.
The price must be the advertised price clearly on the competitor's online site.
The item must be in stock and available for immediate purchase (rather than available to order), with the authorised stockist able to complete delivery within 2-3 days.
Please fill out the form below. The details will be used to help us with your price promise request.
Others who viewed this item WERE ALSO INTERESTED IN...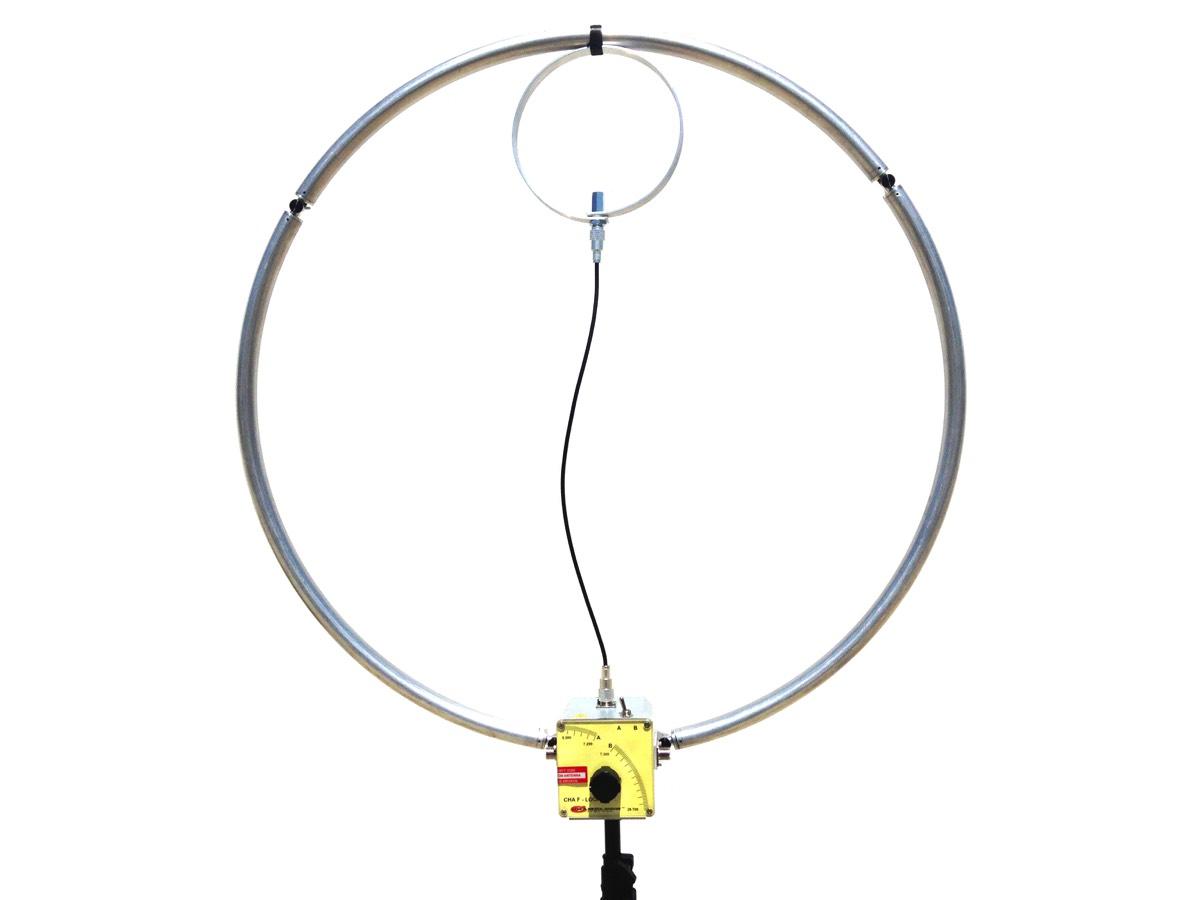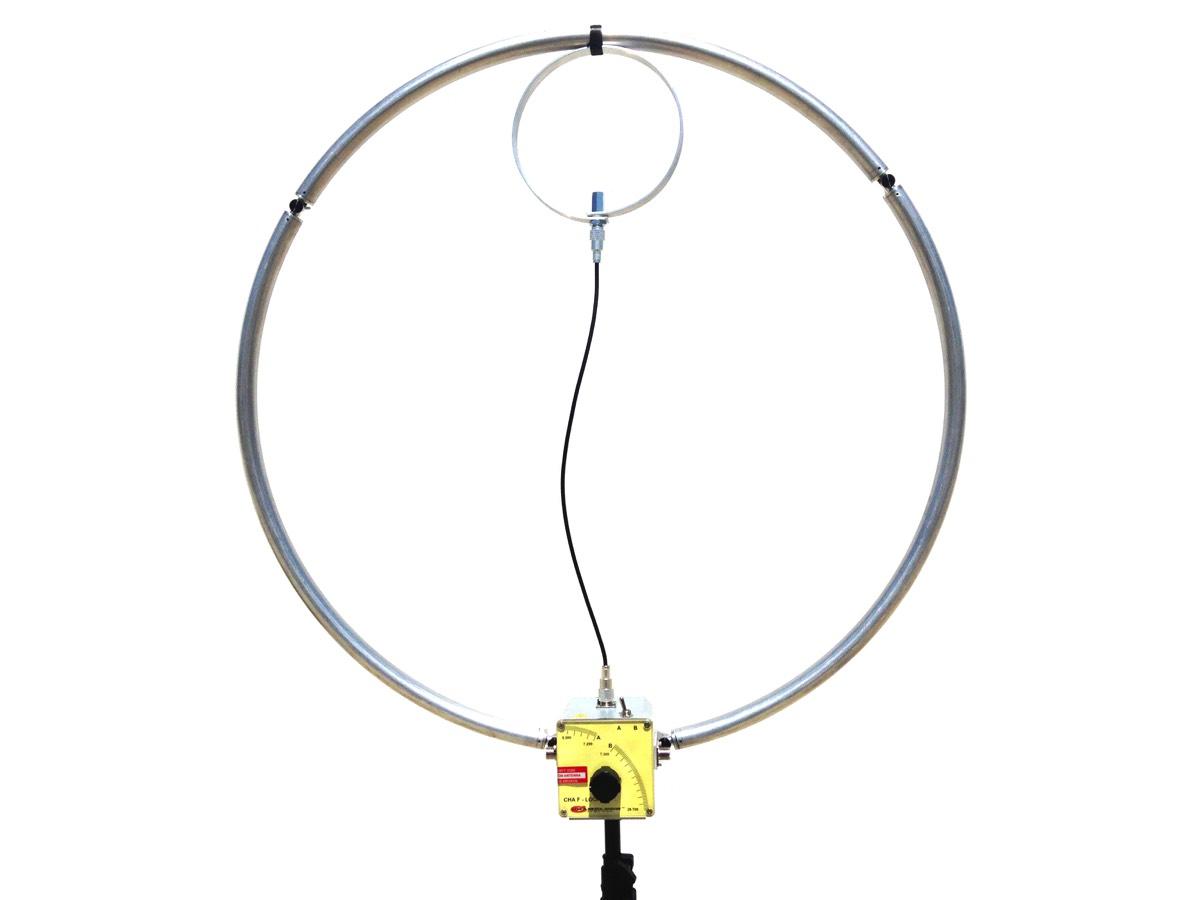 High Efficiency Radiator Loop Add on for F-LOOP Antenna,The optional 36" diameter collapsible loop radiator is made of 1" aluminum pipe. Each joints o...
£229.94