Club penguin elite penguin force nintendo ds
£0.00
(

£0.00

exc. VAT)
£11.33
(

£9.44

exc. VAT)
Finance Available
Radioworld now offer finance through our partners Close Brothers.
Add the item to your basket in the normal way and at checkout choose to make payment via Finance. You'll then be taken through to our partners Pay4Later to make your finance application.
| Item Cost | Finance Option | Deposit | Monthly Payments | Total Cost |
| --- | --- | --- | --- | --- |
| £11.33 | 12 Months 14.9% APR | £1.13 | £0.98 | £12.85 |
| £11.33 | 18 Months 14.9% APR | £1.13 | £0.65 | £12.85 |
| £11.33 | 24 Months 14.9% APR | £1.13 | £0.49 | £12.85 |
| £11.33 | 36 Months 14.9% APR | £1.13 | £0.33 | £12.85 |
| £11.33 | 48 Months 14.9% APR | £1.13 | £0.24 | £12.85 |
| £11.33 | 12 Months 19.5% APR | £1.13 | £1.02 | £13.32 |
| £11.33 | 18 Months 19.5% APR | £1.13 | £0.68 | £13.32 |
| £11.33 | 24 Months 19.5% APR | £1.13 | £0.51 | £13.32 |
| £11.33 | 36 Months 19.5% APR | £1.13 | £0.34 | £13.32 |
| £11.33 | 48 Months 19.5% APR | £1.13 | £0.25 | £13.32 |
Recommend a friend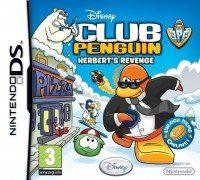 Club penguin elite penguin force nintendo ds
Club Penguin comes to the DS, with the chance to join the Elite Penguin Force and take part in secret agent missions in both new and familiar locations. The online Club Penguin world is already the most popular social networking site for kids and this portable game is the first to directly link to it.
The Elite Penguin Force HQ is only available for DS owners
Use touchscreen stylus controls for the new Snow Trekker game
Grab some air with the DS-only Snowboarding mini-game
Existing mini-games get a makeover, with the two-player Jetpack Adventure
As part of the Penguin Secret Agency you'll be able to play three exclusive new mini-games, gain access to new gadgets and meet new characters. As well as the all-new Snowboarding, Dance Challenge and Snow Trekker there's also new touchscreend version of the classic Cart Surfer, Jet Pack Adventure and Ice Fishing.
The game even gives you a code that can unlock the Elite Penguin Force headquarters area online at Club Penguin. You can then upload any coins you earn in the DS mini-games back into your online account, so that both game and community combine as one.
Key Features

Pick up a penguin: Become a member of the Elite Penguin Force both in the game and online in the highly acclaimed Club Penguin world for kids.
Snow joke: Enjoy three exclusive new mini-games for the DS, all set on the Club Penguin island and using simple touchscreen controls.
Spies like us: Mini-games can be played with a friend using the wireless link of the DS, as you co-operate or compete for extra coins.
Club connectivity: Unlock new gadgets and areas in Club Penguin and then download news, polls and seasonal missions back into your DS.
Safety talk: The game is fully compatible with DGamer - Disney's ultra secure social network service that allows kids to chat and play together over Wi-Fi.
About the Developer: 1st Playable Productions
Specialising in making portable games for kids, this independent developer has already worked with the likes of Disney, Marvel and Nickelodeon. Based in Troy, New York state the company's games include Puzzle Quest: Challenge of the Warlords, Marvel Trading Card Game and Ben 10.
Our Price Match Promise means that if you find any of our Equipment at a lower advertised price elsewhere, we will match the price for you, subject to the below.
The product is identical to ours in brand, colour, size and model number.
The price must be the advertised price clearly on the competitor's online site.
The item must be in stock and available for immediate purchase (rather than available to order), with the authorised stockist able to complete delivery within 2-3 days.
Please fill out the form below. The details will be used to help us with your price promise request.
Others who viewed this item WERE ALSO INTERESTED IN...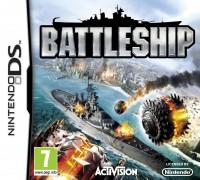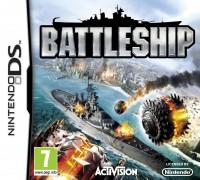 BATTLESHIP thrusts you headlong into an Earth facing an unknown aquatic alien menace. As Cole Mathis, the U.S. Naval fleet's "Boots on the Ground", yo...
£6.00
The Mad Catz ArmorCase provides tough, solid protection for your Nintendo DSi. Constructed from rugged polycarbonate, the armored shell shields your h...
£4.99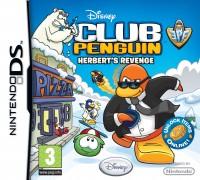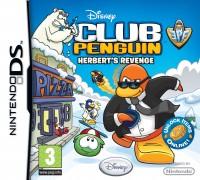 Club Penguin Herberts Revenge Nintendo DS,Agents of the exclusive Elite Penguin Force are being called back into action with Club Penguin: Herbert's R...
£4.84