Deluxe 3-piece bluetooth headset kit for icom ,standard
£0.00
(

£0.00

exc. VAT)
£49.99
(

£41.66

exc. VAT)
Finance Available
Radioworld now offer finance through our partners Close Brothers.
Add the item to your basket in the normal way and at checkout choose to make payment via Finance. You'll then be taken through to our partners Pay4Later to make your finance application.
| Item Cost | Finance Option | Deposit | Monthly Payments | Total Cost |
| --- | --- | --- | --- | --- |
| £49.99 | 12 Months 14.9% APR | £5.00 | £4.31 | £56.70 |
| £49.99 | 18 Months 14.9% APR | £5.00 | £2.87 | £56.70 |
| £49.99 | 24 Months 14.9% APR | £5.00 | £2.15 | £56.70 |
| £49.99 | 36 Months 14.9% APR | £5.00 | £1.44 | £56.70 |
| £49.99 | 48 Months 14.9% APR | £5.00 | £1.08 | £56.70 |
| £49.99 | 12 Months 19.5% APR | £5.00 | £4.48 | £58.77 |
| £49.99 | 18 Months 19.5% APR | £5.00 | £2.99 | £58.77 |
| £49.99 | 24 Months 19.5% APR | £5.00 | £2.24 | £58.77 |
| £49.99 | 36 Months 19.5% APR | £5.00 | £1.49 | £58.77 |
| £49.99 | 48 Months 19.5% APR | £5.00 | £1.12 | £58.77 |
Recommend a friend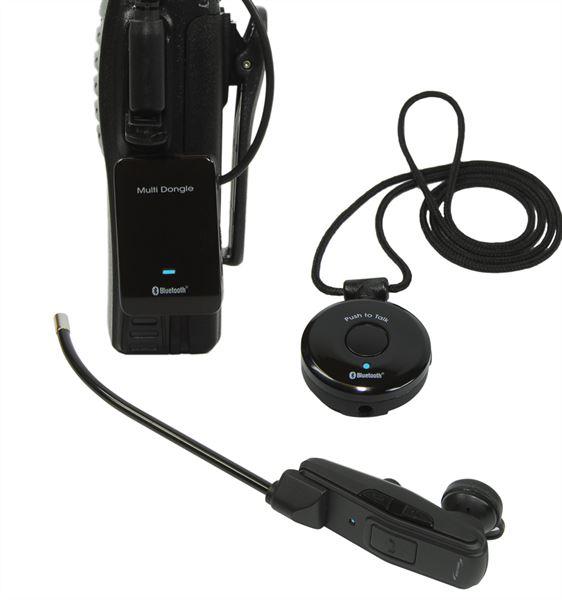 Deluxe 3-piece bluetooth headset kit for icom ,standard
The DBT3-S1 kit is compatible with following Icom/Standard radio models:
Icom IC-F10, F11, F14, F14S, F20, F21, F22, F24, F24S, F3002, F3, F3G, F3GS, F3S, F31, F33, F33G, F33GS, F34GT, F4002, F4, F4G, F4GS, F4S, F41, F43G, F43GR, F43TR, F44GS, F44GT, H2, H6, ICF27SR, J12, M5, U12, U16, SL25, SL55, SP120, SP130, SP140
This device connects your Non-Bluetooth PMR Radio to a Bluetooth Headset without messing up with the wires and let you have a bluetooth conversation, at a touch of a button. The 3 piece kit consists of an earpiece with microphone, dongle to plug into the radio by Velcro (Supplied with the kit) and a remote PTT button which can be worn round the neck or mounted in a vehicle (Remember it will need to be charged).
This kit is a dream to use because it only needs to be paired up once, the process for this is laid out step by step in the manual and once it has been done then you do not need to pair it up again. Simply switch on the radio and it will be automatically connected. Once paired up you can use either the PTT on the earpiece or on the remote button to talk.
When you are out of range (10m) and as long as you come back within 20 minutes, pairing will be automatically done but if not connected then just press Volume up button on the headset to complete pairing.
You will need to press and hold the PTT button while you are speaking and release it while you are hearing, which is the same process on a normal PMR radio.
The Bluetooth headset, Dongle and remote PTT have a built-in battery, which need to be fully charged before first use and the batteries will last for approximately 24 hours under normal use.
We also supply a 3 Pin UK charger with multi pin lead so you can charge all three items at the same time and they will be full in approximately 2-3 hours.
Special Features
* Comfortable to wear so can be worn for hours without any convenience
* Designed to be worn easily over left or right ear
* Crisp and clear audio quality
* Dongle can easily be attached to the radio by Velcro pad
* Rapid charging of the Dongle and Headset units
* Long battery life
Our Price Match Promise means that if you find any of our Equipment at a lower advertised price elsewhere, we will match the price for you, subject to the below.
The product is identical to ours in brand, colour, size and model number.
The price must be the advertised price clearly on the competitor's online site.
The item must be in stock and available for immediate purchase (rather than available to order), with the authorised stockist able to complete delivery within 2-3 days.
Please fill out the form below. The details will be used to help us with your price promise request.
Others who viewed this item WERE ALSO INTERESTED IN...


TS-062-814-11/15  Microphone cable for Yaesu Modular RJ-11TalkSafe microphone cable for Yaesu modular RJ-11 1.5m long for FT-1500/1802E/2800/7800 etc.
£9.95


TS-062-816-11/15 Microphone cable for Motorola Modular RJ-45TalkSafe microphone cable for Motorola modular RJ-45 1.5m long for GM-300/350/680/1280
£9.95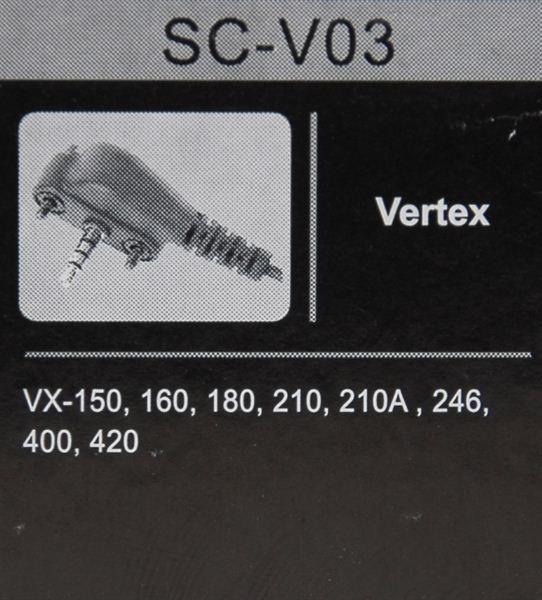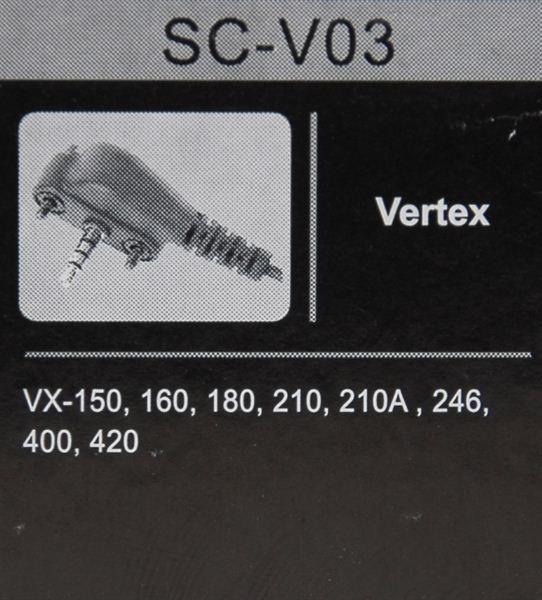 The DBT2-V03 kit is compatible with the following Vertex/Yaesu radio models: Vertex VX130, VX150, VX160, VX180, VX210, VX210A, VX220, VX231, VX246, VX...
£39.95