Dji phantom 3 standard drone
£0.00
(

£0.00

exc. VAT)
£497.88
(

£414.90

exc. VAT)
Finance Available
Radioworld now offer finance through our partners Close Brothers.
Add the item to your basket in the normal way and at checkout choose to make payment via Finance. You'll then be taken through to our partners Pay4Later to make your finance application.
| Item Cost | Finance Option | Deposit | Monthly Payments | Total Cost |
| --- | --- | --- | --- | --- |
| £497.88 | 12 Months 14.9% APR | £49.79 | £42.90 | £564.65 |
| £497.88 | 18 Months 14.9% APR | £49.79 | £28.60 | £564.65 |
| £497.88 | 24 Months 14.9% APR | £49.79 | £21.45 | £564.65 |
| £497.88 | 36 Months 14.9% APR | £49.79 | £14.30 | £564.65 |
| £497.88 | 48 Months 14.9% APR | £49.79 | £10.73 | £564.65 |
| £497.88 | 12 Months 19.5% APR | £49.79 | £44.62 | £585.26 |
| £497.88 | 18 Months 19.5% APR | £49.79 | £29.75 | £585.26 |
| £497.88 | 24 Months 19.5% APR | £49.79 | £22.31 | £585.26 |
| £497.88 | 36 Months 19.5% APR | £49.79 | £14.87 | £585.26 |
| £497.88 | 48 Months 19.5% APR | £49.79 | £11.16 | £585.26 |
Recommend a friend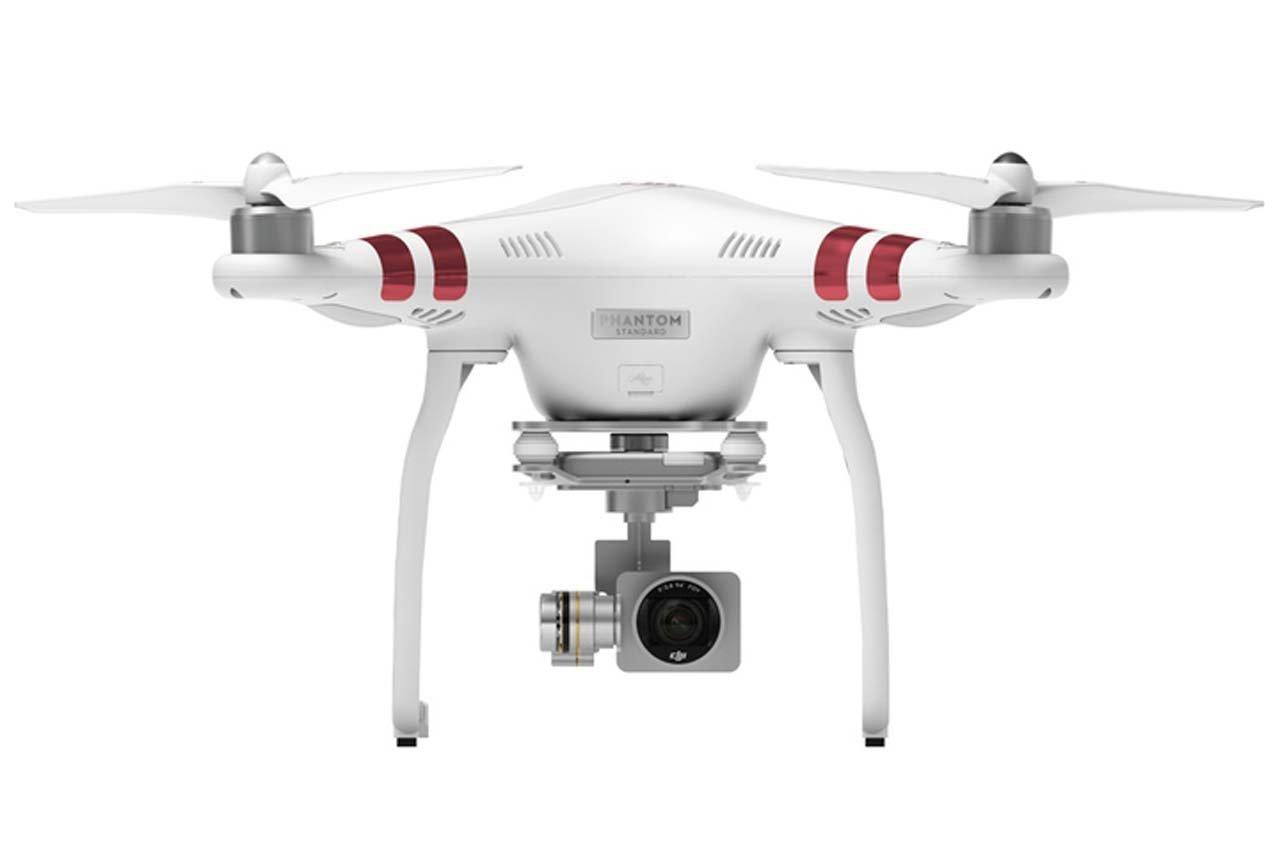 Dji phantom 3 standard drone
AUTOMATIC FLIGHT ASSISTANT
Fly with absolute freedom and confidence, knowing your Phantom 3 Standard will return to you at the press of a button. Built-in GPS records your Phantom's takeoff point and remembers it as you fly. Then at your command, or if the control signal is ever lost, your Phantom comes back to you instantly.
Your Phantom 3 Standard stays stable and under your control at all times during flight. After takeoff, it automatically hovers in place, waiting for your command. It then effortlessly changes altitude or direction at the flick of a finger. When you want it to stop, it again pauses and hovers, waiting for your next instruction.
AUTO-HOVER
When you stop telling it to move, the Phantom 3 Standard hovers perfectly in place, holding both position and altitude. It waits for you to give it instructions.
This means all you need to think about is where you want to fly.
SAFE FLIGHT LIMITS
Set height and distance limits to keep all flights within a safe area. The Phantom 3 Standard will automatically stop and stay inside of your chosen limits as you fly.LIVE GPS
Throughout each flight, your Phantom 3 Standard sends its position to a live GPS map on your mobile device. Use this map to see right where it is, know which direction it is facing, and guide it back to you in an instant.
Because the Phantom knows where it is and where you are, it can calculate how much longer it can continue flying. It will send you a reminder to land when the battery runs low, and it can automatically come home and land when needed.
STATUS AND DIRECTION INDICATORS
Four bright, large LED lights on each arm of the Phantom 3 Standard light up as you fly. So at a glance, you know which direction your Phantom is facing and its current status.MORE FLYING, MORE FUN
Fly for up to 25 minutes on a single charge. The patented DJI Intelligent Flight Battery continuously tells you exactly how long you can continue flying, based on how far and at what altitude you are, and it alerts you when it's time to head back. This information is streamed live to the GO app on your mobile device.
Recharging is quick and easy, and bright LED indicators tell you current status and power level. A protective plastic housing helps prevent damage and
contains intelligent sensors that make your battery worry-free while extending the life of your battery.
STUNNING PHOTOS AND VIDEO
The built in camera shoots 2.7K video, which is almost 3 times as clear as the picture on your HD TV, at 30 frames per second and a maximum of 40 Mbps. Or record in full 1080p HD to capture every frame and never miss a moment.
Phantom 3 Standard shoots 12 megapixel JPEG files and even DNG RAW giving you the power to create professional photos. A 1/2.3" sensor, fast f/2.8 prime lens, and a preset focus are all optimized for aerial images that give you awe-inspiring results.
Phantom 3 Standard2.7K HD VideoPhantom 3 Standard20mm Equivalent LensPhantom 3 Standardf/2.8 AperturePhantom 3 Standard12 Megapixel PhotosCLEAN, ACCURATE IMAGES
Most flying cameras suffer from a distorted, or "fisheye", image. The Phantom 3 Standard is equipped with a custom built lens with a 94⁰ field of view that gives you a perfect image that is nearly distortion-free and a more accurate depiction of the world below.MOVIE-QUALITY
STABILIZATION
Keeping the camera stable and shake-free is crucial to creating beautiful images, whether on the ground or in the air. This is why a good stabilization gimbal is so important. The 3-axis gimbal that holds the camera on your Phantom 3 Standard is evolved from the same technology found in high-end equipment that is relied on by Hollywood filmmakers and gives you stable footage every time.
The Phantom 3 standard naturally banks and rolls as you fly, but the gimbal responds instantly and keeps the camera perfectly level. So your photos look sharp and your videos stay smooth, no matter how you fly.
FLIGHT MADE EASY
A custom-built remote controller keeps your Phantom 3 Standard under your command at all times. The ergonomic design is easy to hold and lightweight, and all the controls you need are right at your fingertips. With this remote, it's easy to fly the way you want.
HALF-MILE RANGE
Fly up to 10 football fields away without worry. A high-powered 5.8GHz transmission frequency keeps the Phantom responsive, even when flying at distances of up to 0.62 mile (1km) away.*
TILT THE CAMERA
Aim the camera by using the gimbal control dial on top of the remote. Tilt it up and down to see more and frame the perfect shot.
PRECISION CONTROL
Easy to grip control sticks enable accurate, precise flight. Everything from minute position adjustments to full speed flying is instant and intuitive. These spring-loaded sticks automatically center when you let go, freezing the Phantom in place. So you can frame your shot, check the map, and plan your next move while it hovers and waits.
BUILT-IN WIFI
Linking your mobile device to your Phantom through the DJI GO app is easy with an enhanced WiFi range extender that's built right into the remote controller. Connect to the Phantom's WiFi network to see a live view, access advanced camera controls, and more.
LONG FLIGHTS, LONG LIFE
For ease of use, a rechargeable 2600 mAh LiPo battery is integrated into the remote controller. Bright LEDs on the front tell you the remaining power at a glance, and it will beep to remind you when the power runs low. The remote is easily recharged by USB, no matter where you are.
AIRCRAFT
Weight (Battery & Propellers Included) 1216 g
Diagonal Size (Propellers Excluded) 350 mm
Max Ascent Speed 5 m/s
Max Descent Speed 3 m/s
Max Speed 16 m/s (ATTI mode)
Max Tilt Angle 35°
Max Angular Speed 150°/s
Max Service Ceiling Above Sea Level 19685 feet (6000 m)
Max Flight Time Approx. 25 minutes
Operating Temperature Range 32° to 104°F (0° to 40°C)
Satellite Positioning Systems GPS
Hover Accuracy Range Vertical:
±0.5 m
Horizontal:
±1.5 m
CAMERA
Sensor 1/2.3" CMOS
Effective pixels:12 M
Lens FOV 94° 20 mm (35 mm format equivalent) f/2.8
ISO Range
100-3200 (video)
100-1600 (photo)
Electronic Shutter Speed 8 - 1/8000 s
Image Size 4000×3000
Still Photography Modes
Single Shot
Burst Shooting: 3/5/7 frames
Auto Exposure Bracketing (AEB): 3/5 bracketed frames at 0.7 EV Bias
Timelapse
Video Recording Modes
2.7K: 2704 x1520p 24/25/30 (29.97)
FHD: 1920x1080p 24/25/30
HD: 1280x720p 24/25/30/48/50/60
Max Video Bitrate 40 Mbps
Supported File Systems FAT32 (≤32 GB); exFAT (>32 GB)
Photo JPEG, DNG (RAW)
Video MP4, MOV (MPEG-4 AVC/H.264)
Supported SD Cards Micro SD Card 8 GB included
Operating Temperature Range 32° to 104°F (0° to 40°C)
CHARGER
Voltage 17.4 V
Rated Power 57 W
APP / LIVE VIEW
Mobile App DJI GO
Live View Working Frequency 2.4 GHz ISM
Live View Quality 720P @ 30fps
Latency Low Latency Video (depending on conditions and mobile device)
Required Operating Systems
iOS 8.0 or later
Android 4.1.2 or later
Recommended Devices
ios: iPhone 5s, iPhone 6, iPhone 6 Plus, iPhone 6s, iPhone 6s Plus, iPod touch 6, iPad Pro, iPad Air, iPad Air Wi-Fi + Cellular, iPad mini 2, iPad mini 2 Wi-Fi + Cellular, iPad Air 2, iPad Air 2 Wi-Fi + Cellular, iPad mini 3, iPad mini 3 Wi-Fi + Cellular, iPad mini 4, and iPad mini 4 Wi-Fi + Cellular. This app is optimized for iPhone 5s, iPhone 6, iPhone 6 Plus, iPhone 6s and iPhone 6s Plus.
Android: Samsung tabs 705c, Samsung S6, Samsung S5, Samsung NOTE4, Samsung NOTE3, Google Nexus 9, Google Nexus 7 II, Ascend Mate7, Huawei Mate 8, Nubia Z7 mini, SONY Xperia Z3, MI 3, MI PAD
*Support for additional Android devices available as testing and development continues.
NO FURTHER DISCOUNTS ON THIS ITEM PLEASE DO NOT ADD VOUCHER CODE.
Our Price Match Promise means that if you find any of our Equipment at a lower advertised price elsewhere, we will match the price for you, subject to the below.
The product is identical to ours in brand, colour, size and model number.
The price must be the advertised price clearly on the competitor's online site.
The item must be in stock and available for immediate purchase (rather than available to order), with the authorised stockist able to complete delivery within 2-3 days.
Please fill out the form below. The details will be used to help us with your price promise request.
Others who viewed this item WERE ALSO INTERESTED IN...