Helitron dv4mini 70cm usb stick
£0.00
(

£0.00

exc. VAT)
£119.95
(

£99.96

exc. VAT)
Finance Available
Radioworld now offer finance through our partners Close Brothers.
Add the item to your basket in the normal way and at checkout choose to make payment via Finance. You'll then be taken through to our partners Pay4Later to make your finance application.
| Item Cost | Finance Option | Deposit | Monthly Payments | Total Cost |
| --- | --- | --- | --- | --- |
| £119.95 | 12 Months 14.9% APR | £12.00 | £10.34 | £136.04 |
| £119.95 | 18 Months 14.9% APR | £12.00 | £6.89 | £136.04 |
| £119.95 | 24 Months 14.9% APR | £12.00 | £5.17 | £136.04 |
| £119.95 | 36 Months 14.9% APR | £12.00 | £3.45 | £136.04 |
| £119.95 | 48 Months 14.9% APR | £12.00 | £2.58 | £136.04 |
| £119.95 | 12 Months 19.5% APR | £12.00 | £10.75 | £141.00 |
| £119.95 | 18 Months 19.5% APR | £12.00 | £7.17 | £141.00 |
| £119.95 | 24 Months 19.5% APR | £12.00 | £5.38 | £141.00 |
| £119.95 | 36 Months 19.5% APR | £12.00 | £3.58 | £141.00 |
| £119.95 | 48 Months 19.5% APR | £12.00 | £2.69 | £141.00 |
Recommend a friend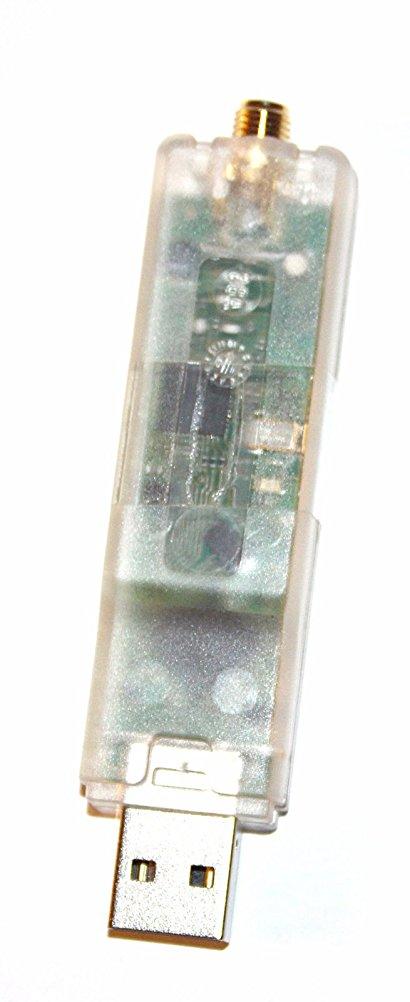 Helitron dv4mini 70cm usb stick
DV4mini is a tiny but powerful USB stick that can change any PC into a HOTSPOT for the modes D-Star and DMR+ C4FM (new update!). It contains a powerful 32-bit micro controller as well as a complete 70cm transceiver and modulator/demodulator for GMSK and 4FSK (including raised cosine) as well as a USB interface. It does not require its own power supply as it is powered through the USB interface. Thanks to a power saving voltage transformer even older USB interfaces will suffice. It will be shipped with a comprehensive but simple to use software package which allows for the linking with DCS reflectors for both D-Star and DMR reflectors.
For Digital Voice enthusiasts: Your handheld radio is no longer gathering dust. This hotspotbrings the D-Star or DMR reflector directly into your shack.
For DV Power Users: It is possible to plug several of these sticks into a PC, thus allowing simultaneous operation with several reflectors (even D-Star and DMR mixed). Well if you so desire you can fully use all your USB sockets with DV4minis and create a DV Center that way.
For home brewers: The DV4mini runs well on single board computers e.g. Raspberry, BananaPi, Odroid etc.The minimum requirement is a Dual-Core. Such a hotspot would only need a few Watts and be useable in continuous service.
For developers: The interface between the PC and the DV4mini is disclosed. With the DV4mini one can transmit and receive digital data in the 70cm band, without regard to the mode, as long as the mode is coded for GMSK or 4FSK. That means one cannot only transfer digital voice but also data. Only your imagination is the limit. The interface between the GUI and the DV4mini software is also documented and available.
For vacationers: Due to the tiny size it can be brought with you on your vacation and thus create a hotspot in your hotel.
Receiver:
Sensitivity: -120dBm
Modulation types: GMSK, 4FSK
Operating modes: D-Star, DMR, (C4FM Fusion in process)
Digital specs:
Data rates: 9600 or 4800 Baud, depending on the operating mode
Bit rate HF: 4800 bit/s or 4800 dibits/s
TCXO: long term stability: better than 2.5 ppm
TCXO: short term stability: better than 1 ppm
Interfaces:
USB plug type A to connect direct, no cable needed
Power supplied via USB
Antenna SMA-socket, 50 Ohm (you will need an external antenna which is available in the shop)
Software:
DV4mini and dv4mini.exe: Software to create a D-Star and/or DMR Hotspot. Input options for the call sign and the DMR ID number and functions to link to reflectors.
Runs on Windows and Linux
Driver: The driver for Windows is included, Linux does not require one.
Developer Software:
DV4mini Library (in C) licensed under GPL 3.0, includes all functions required to run the DV4mini hardware allowing you to create your own projects.
Our Price Match Promise means that if you find any of our Equipment at a lower advertised price elsewhere, we will match the price for you, subject to the below.
The product is identical to ours in brand, colour, size and model number.
The price must be the advertised price clearly on the competitor's online site.
The item must be in stock and available for immediate purchase (rather than available to order), with the authorised stockist able to complete delivery within 2-3 days.
Please fill out the form below. The details will be used to help us with your price promise request.
Others who viewed this item WERE ALSO INTERESTED IN...