High Pass Filters
High-pass filters are electronic circuits that allow high-frequency signals to pass through while attenuating or blocking low-frequency signals. They are commonly used in audio systems, telecommunications, and signal-processing applications. High-pass filters allow signals above a certain cutoff frequency to pass through while attenuating or blocking signals below that frequency. This cutoff frequency is determined by the design of the filter. High-pass filters can be implemented using various circuit configurations, such as passive RC or active filters using operational amplifiers. The choice of filter design depends on the specific application requirements, such as the desired cutoff frequency, the input and output impedance,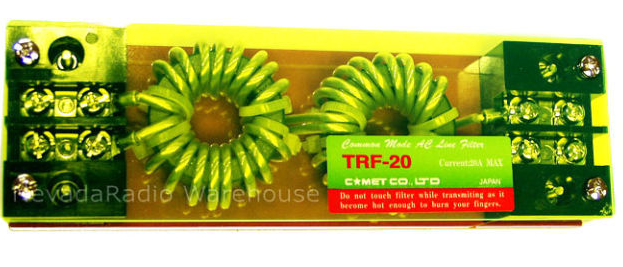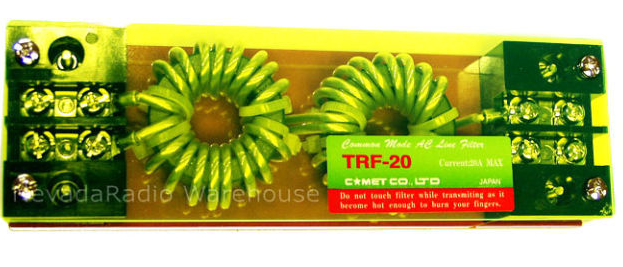 COMET TRF20 - High quality inductive line filter which substantially reduces or eliminates line-borne high frequency noise such as hash from switch mo...
£59.95


MFJ-711B - High Pass TVI Filter. MFJ\'s ShieldBreaker high pass filter efecctively suppresses annoying TVI! Wipe out TVI caused by two-way, broadcast...
£32.95