Icom ic-f5062 vhf - mobile pmr transceiver radio
£0.00
(

£0.00

exc. VAT)
£469.70
(

£391.42

exc. VAT)
Fast uk delivery
Worldwide delivery
Finance Available
Radioworld now offer finance through our partners Close Brothers.
Add the item to your basket in the normal way and at checkout choose to make payment via Finance. You'll then be taken through to our partners Pay4Later to make your finance application.
| Item Cost | Finance Option | Deposit | Monthly Payments | Total Cost |
| --- | --- | --- | --- | --- |
| £469.70 | 12 Months 14.9% APR | £46.97 | £40.48 | £532.69 |
| £469.70 | 18 Months 14.9% APR | £46.97 | £26.98 | £532.69 |
| £469.70 | 24 Months 14.9% APR | £46.97 | £20.24 | £532.69 |
| £469.70 | 36 Months 14.9% APR | £46.97 | £13.49 | £532.69 |
| £469.70 | 48 Months 14.9% APR | £46.97 | £10.12 | £532.69 |
| £469.70 | 12 Months 19.5% APR | £46.97 | £42.10 | £552.14 |
| £469.70 | 18 Months 19.5% APR | £46.97 | £28.06 | £552.14 |
| £469.70 | 24 Months 19.5% APR | £46.97 | £21.05 | £552.14 |
| £469.70 | 36 Months 19.5% APR | £46.97 | £14.03 | £552.14 |
| £469.70 | 48 Months 19.5% APR | £46.97 | £10.52 | £552.14 |
Recommend a friend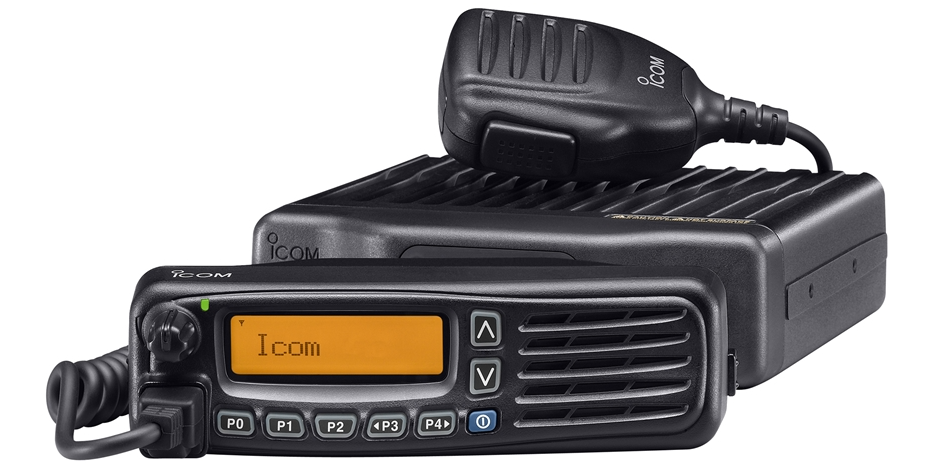 Icom ic-f5062 vhf - mobile pmr transceiver radio
ICOM IC-F5062 - Mobile PMR VHF Transceiver Radio, Announcing the debut of the IC-F5062 mobile transceiver series. This series has many attractive features that make it ideal for the commercial radio market including a full-dot matrix LCD, detachable front panel, multiple signalling, and voice scrambler. In addition to this, the IC-F5062 is the first Icom mobile radio compatible with the 6.25kHz digital mode.

Two versions are available, Two transceivers make up this family of products. The series is divided into the IC-F5062 for VHF and the IC-F6062 for UHF.

Detachable front panel, The optional RMK-3 and separation cable* allow you to detach the front panel from the main unit. This provides a variety of mounting possibilities for the transceiver.

Optional RMK-3 and one of either OPC-607/608/609 are required.

Multi-functional dot matrix LCD
The IC-F5062 incorporates a backlit dot matrix LCD. Up to 24 characters can be displayed with the option of a 1 or 2-line display.

Front-mounted loudspeaker, The IC-F5062 series has a front-mounted speaker, which provides loud audio sound during operation.

512 memory channels, 128 memory banks
Up to 512 memory channels can be divided into 128 memory banks that allow you quick access to the intended channel. Each memory channel stores a variety of settings, such as output power, tone frequency, scan list, etc. Wide, middle, and narrow channel spacing is programmable per channel.

Durable construction, The solid die-cast chassis, and polycarbonate front panel are resistant to shock and vibration. The remote control unit has a water-resistant construction, equivalent to IP54, providing reliable operation in harsh conditions.

Multiple signalling, The IC-F5062 series has all of the popular signalling systems as standard. 2-Tone, 5-Tone, DTMF, CTCSS, DTCS, and BIIS FFSK are all built-in.

BIIS 1200 compatible, 
The following selective calling and data message features are available.
Up to 95-character SDM (Short Data Message)
8 SDM transmit memories (Up to 12-characters each)
24-status messages
Own ID and 7 Group IDs registration
Digital ANI (Automatic Number Identification)
Max. 6 received SDM and message history and max. 3 received call history capability
Alphanumeric memories show memory name, instead of calling number
Position data transmission with a GPS receiver
Compatible with Icom UK systems products (RMS, I-LOC & I-Read)
Multiple 2-Tone, 5-Tone signaling

The IC-F5062 series can decode ten 2-Tone codes or eight 5-Tone codes on a channel. When a matched tone is received, many actions are programmable for each code such as beep sounds, bell icons, answer back calls, external out, ringer sound, stun/kill radio, scans, and so on. 40 pairs of CTCSS/DTCS memory channels are also available.

6.25kHz digital mode ready
With the optional UT-119H, the IC-F5062 series provides 6.25 kHz digital narrow mode communication which meets the FCC 6.25 kHz emission mask requirements for narrow banding. It increases the efficiency of channel allocation and the use of spectrum. The IC-F5062 series has one optional slot for the digital unit and one for other optional units. So a two-unit combination, such as a voice scrambler and a digital unit, is possible.

Voice scrambler
The IC-F5062 series has a built-in inversion-type voice scrambler. The optional UT-109R/UT-110R are available when a more secure scrambler system is required.

ENHANCED SCANNING FEATURES
scanning features have been added allowing easier migration from other brand radios to the Icom radio.

Scanning list and scanning type
The IC-F5062 series has 17 scanning list memories. Each scanning list consists of memory channels to be scanned and scanning type settings. The scanning type setting is selectable from 3 types. The voting scanning (one of the scanning type settings) detects the S-meter level of repeater stations and automatically selects the strongest station. Primary scan and secondary scan channels are also programmable.

Slave mode scan
In the normal mode scan, a user can select a scanning list independent of the channel setting. However, in the slave mode setting, the memory channel contains the scanning list selection. When users change the operating channel, the scanning list automatically changes following the channel setting.

A convenient feature is that when the user changes an operating channel or moves to a different operating area, they don't have to change the scanning setting.

Tx channel setting
The Tx channel which the radio works when the user pushes the PTT button while scanning can be programmable per the scanning list. The Start channel, last detected channel, priority, and pre-programmed channel are selectable. In addition, the display setting while scanning is also programmable.

Talk back function
While scanning stops or resumes after a pre-set time, the talk back function allows the user to send a message on the channel detected during scanning, prior to the Tx channel setting. The talk-back timer beep alerts you of the end of the talk-back time with a beep sound. The user can easily make a quick response with this function.
Nuisance delete ... User can temporarily skip a busy channel from the scanning list.

Monitor key action ... User can stop a scan when pushing the monitor button.

Other Features
Built-in Audio compander
Embedded ESN
D-SUB 25-pin ACC connector.
Ignition sensing line (pigtail)
Microphone hanger action programmable (Scan, monitor, priority channel)
Power on password
A convenient key assign sticker is supplied
HM-152 heavy-duty microphone supplied as standard
±1.0ppm frequency stability.
Our Price Match Promise means that if you find any of our Equipment at a lower advertised price elsewhere, we will match the price for you, subject to the below.
The product is identical to ours in brand, colour, size and model number.
The price must be the advertised price clearly on the competitor's online site.
The item must be in stock and available for immediate purchase (rather than available to order), with the authorised stockist able to complete delivery within 2-3 days.
Please fill out the form below. The details will be used to help us with your price promise request.
Others who viewed this item WERE ALSO INTERESTED IN...