Finance Available
Radioworld now offer finance through our partners Close Brothers.
Add the item to your basket in the normal way and at checkout choose to make payment via Finance. You'll then be taken through to our partners Pay4Later to make your finance application.
| Item Cost | Finance Option | Deposit | Monthly Payments | Total Cost |
| --- | --- | --- | --- | --- |
| £214.96 | 12 Months 14.9% APR | £21.50 | £18.52 | £243.78 |
| £214.96 | 18 Months 14.9% APR | £21.50 | £12.35 | £243.78 |
| £214.96 | 24 Months 14.9% APR | £21.50 | £9.26 | £243.78 |
| £214.96 | 36 Months 14.9% APR | £21.50 | £6.17 | £243.78 |
| £214.96 | 48 Months 14.9% APR | £21.50 | £4.63 | £243.78 |
| £214.96 | 12 Months 19.5% APR | £21.50 | £19.27 | £252.68 |
| £214.96 | 18 Months 19.5% APR | £21.50 | £12.84 | £252.68 |
| £214.96 | 24 Months 19.5% APR | £21.50 | £9.63 | £252.68 |
| £214.96 | 36 Months 19.5% APR | £21.50 | £6.42 | £252.68 |
| £214.96 | 48 Months 19.5% APR | £21.50 | £4.82 | £252.68 |
Recommend a friend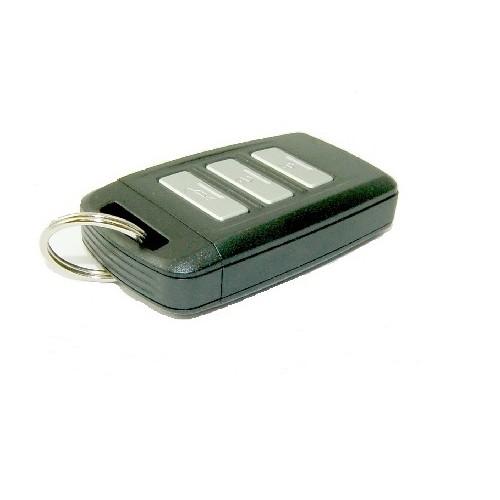 Lawmate pv-rc200hdw key fob camera
LawMate PV-RC200HDW Key Fob Camera,This is the brand new LawMate PV-RC200HDW Camera System, a 1080p high definition key-fob, new 5 mega-pixel HD sensor and now with built-in Wi-Fi. This is the 5th generation key fob from LawMate, an upgrade to the well-known PV-RC200HD2. In addition to offering 1080p high definition capture, 5 mega pixel snap-shots and a new Wide Dynamic Range sensor (WDR), the new RC200HDW now includes Wi-Fi connectivity to smart devices. All supplied in a brand new design, the RC200HDW now has a heavier, higher quality feel about it. Inside the key fob DVR is a high resolution CMOS sensor connected to a digital video recorder. The really great thing about this device is that you can put it on your own key ring and never worry about it being detected. At the touch of a button the remote DVR will start up and be ready to record video or take stills photos in just 2 - 3 seconds. This key fob DVR covert camera will vibrate quickly to let you know what it is doing (this feature is switchable). Video is captured on to the supplied 8gb Micro SD card which will hold around 4 hours of video and several thousand stills photos. MicroSD cards can be used up to 128gb in size. Unlike a lot of other devices we have seen, the RC200HDW records at either 1920x1080 resolution (at 30fps) as well as 1280x720 resolution (at 60fps) providing very clear and smooth video as well as excellent sound quality. As with all LawMate covert recording devices, the video is watermarked with a time and date stamp. To watch the video you have recorded or view the photos you have taken, you can simply connect the RC200HDW to any computer using the supplied USB cable. The device will act as a mass storage device (card reader) allowing you to play and watch your videos. You can also review captured footage using the new smart device application software via a Wi-Fi connection. The benefit of Wi-Fi: With the ability of Wi-Fi connectivity, you can instantly review the footage you have captured on a smartphone or tablet and you can live-stream the video content up to a distance of 50 metres. The Wi-Fi connectivity permits the user to download the captured content wirelessly. The Wi-Fi application also allows full control over the device, including resolution settings (1080p/720p/VGA), the ability to set and synchronise the time and date with your smart device, format the SD card and start/stop recording. Once the device is set-up, you can also 'hide the SSID' so no one else can find your RC200HDW key fob wirelessly.
Features:
1080p HD video quality
1080p/720p/VGA option via smart app
Free Wi-Fi application to support Android/iOS
Video & Photo capable (5mp photos)
Photos: Jpeg format 2592x1944.jpg
Watermarked day/date/time stamping
Law Enforcement grade video & audio capture
Continuous recording for approximately 65 minutes (with active Wi-Fi)
Supports up to a 128gb Micro SD card
H.264 .MOV file format
Dimensions: 71x35x16mm
Contents:
1 x PV-RC200HDW camera
1 x 8gb SD card
1 x USB connection cable
Instruction guide
Our Price Match Promise means that if you find any of our Equipment at a lower advertised price elsewhere, we will match the price for you, subject to the below.
The product is identical to ours in brand, colour, size and model number.
The price must be the advertised price clearly on the competitor's online site.
The item must be in stock and available for immediate purchase (rather than available to order), with the authorised stockist able to complete delivery within 2-3 days.
Please fill out the form below. The details will be used to help us with your price promise request.
Others who viewed this item WERE ALSO INTERESTED IN...