Ramsay ddf-1 jammers and hidden transmitters finder
£0.00
(

£0.00

exc. VAT)
£169.96
(

£141.63

exc. VAT)
Finance Available
Radioworld now offer finance through our partners Close Brothers.
Add the item to your basket in the normal way and at checkout choose to make payment via Finance. You'll then be taken through to our partners Pay4Later to make your finance application.
| Item Cost | Finance Option | Deposit | Monthly Payments | Total Cost |
| --- | --- | --- | --- | --- |
| £169.96 | 12 Months 14.9% APR | £17.00 | £14.65 | £192.75 |
| £169.96 | 18 Months 14.9% APR | £17.00 | £9.76 | £192.75 |
| £169.96 | 24 Months 14.9% APR | £17.00 | £7.32 | £192.75 |
| £169.96 | 36 Months 14.9% APR | £17.00 | £4.88 | £192.75 |
| £169.96 | 48 Months 14.9% APR | £17.00 | £3.66 | £192.75 |
| £169.96 | 12 Months 19.5% APR | £17.00 | £15.23 | £199.78 |
| £169.96 | 18 Months 19.5% APR | £17.00 | £10.15 | £199.78 |
| £169.96 | 24 Months 19.5% APR | £17.00 | £7.62 | £199.78 |
| £169.96 | 36 Months 19.5% APR | £17.00 | £5.08 | £199.78 |
| £169.96 | 48 Months 19.5% APR | £17.00 | £3.81 | £199.78 |
Recommend a friend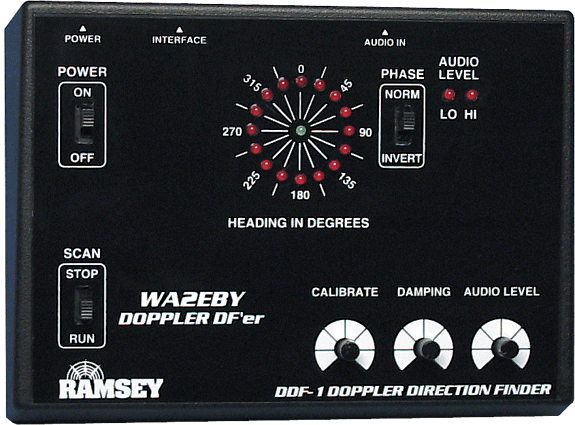 Ramsay ddf-1 jammers and hidden transmitters finder
The Ramsay DDF-1 Doppler Direction Finder Kit, Get in on the fun of radio direction finding (RDF) with this super kit ! The latest in affordable Doppler direction finding equipment available in a complete kit form ..this one even includes the receiving antenna assembly! A must for the "fox hunter" at an unheard of price!
Radio direction finding is a fascinating hobby that has been becoming more and more popular in today's portable world. With intentional jammers and other unknown transmitters becoming more frequent, Doppler DF locators have become the rage with a display that gives you a direct bearing on the location of the transmitter. Pretty neat trick considering you don't need multiple separate receivers at different locations to triangulate on the mystery transmitter. Up to now, directional antennas with a good front to back ratio (such as Yagi's or Quads) were required, and were tough to use. However, it's a little bit impractical to mount a Yagi or Quad to the roof of your car for mobile applications. A much more practical approach to the mobile application is to use four 1/4Wave antennas and the Doppler principal.
The kit includes the Doppler Direction Finder display unit, and all the parts necessary to build your own four point, 5 piece magnetic antenna assembly for easy setup and use. Operates on 12VDC, and includes a matching 12VDC power plug for custom integration and connection into your vehicle or portable power supply. Easy to hook up to any FM receiver. Transmitter (the object of your DF'ing) need not be FM, it can be AM/FM or CW. Requires only a connection to your receiver's speaker jack and radio's antenna. The whips can be cut and optimized for any frequency from 130-1000 MHz. An easy to build, reliable kit that compares most favorably to commercial units costing upwards of $1000.00!
•Track down jammers and hidden transmitters with ease!
•The Hit at the 1999 Dayton Hamvention!
•Elegant and cost effective design thanks to WA2EBY! Featured in April / May 1999 QST Article.
•Solid state antenna switching for "rock solid" performance.
•Convenient LED 22.5 degree bearing indicator.
•Audio Level indicator for trouble free operation.
•Adjustable damping rate, phase inversion, scan enable / disable.
•Complete with home brew "mag mount" antennas and cable, designed for quick set up and operation.
•Utilizes latest high speed CMOS technology for signal conditioning and audio processing!
•Complete and informative instructions guide you to a kit that works the first time, every time - enhances resale value, too !
Our Price Match Promise means that if you find any of our Equipment at a lower advertised price elsewhere, we will match the price for you, subject to the below.
The product is identical to ours in brand, colour, size and model number.
The price must be the advertised price clearly on the competitor's online site.
The item must be in stock and available for immediate purchase (rather than available to order), with the authorised stockist able to complete delivery within 2-3 days.
Please fill out the form below. The details will be used to help us with your price promise request.
Others who viewed this item WERE ALSO INTERESTED IN...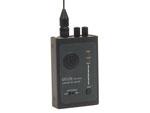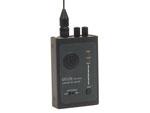 The WR-5002 UHF/VHF nearfield receiver has the ability to lock automatically and almost instantly onto any FM signal within its frequency range. FM si...
£149.95