receiver antenna tuners
Receiver antenna tuners are devices that are used to match the impedance of the receiver antenna to the impedance of the transmission line. This helps to maximize the transfer of power from the antenna to the receiver, resulting in improved signal reception. Antenna tuners are commonly used in radio communication systems, where they play a crucial role in optimizing the performance of the receiver. By adjusting the tuner, the receiver can be tuned to the desired frequency, allowing for clear and reliable communication. Overall, receiver antenna tuners are essential components in radio communication systems, ensuring efficient signal reception and transmission.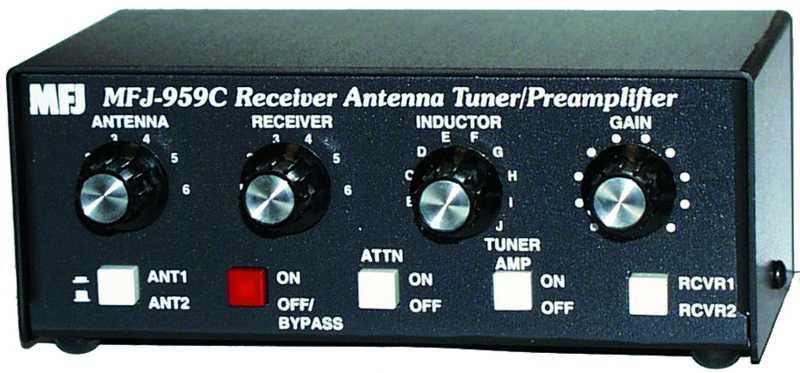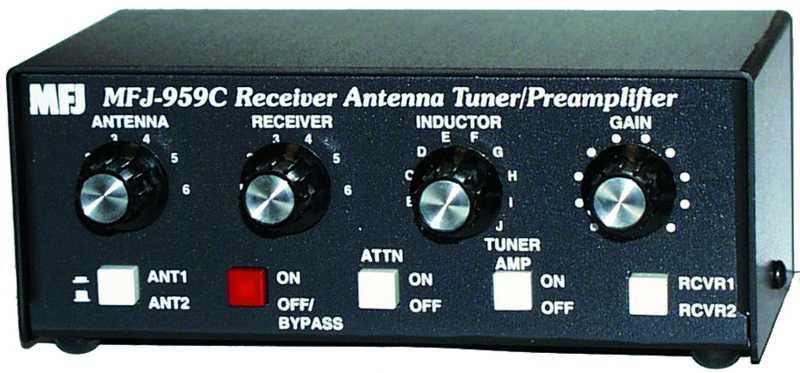 The MFJ-959C Receiver Antenna Tuner/Pre-Amplifier is designed to properly match your antenna to yourreceiver for better performance from 1.8 to 30 MHz...
£199.99