Wii u 8gb basic hardware white
£0.00
(

£0.00

exc. VAT)
£229.99
(

£191.66

exc. VAT)
Finance Available
Radioworld now offer finance through our partners Close Brothers.
Add the item to your basket in the normal way and at checkout choose to make payment via Finance. You'll then be taken through to our partners Pay4Later to make your finance application.
| Item Cost | Finance Option | Deposit | Monthly Payments | Total Cost |
| --- | --- | --- | --- | --- |
| £229.99 | 12 Months 14.9% APR | £23.00 | £19.82 | £260.83 |
| £229.99 | 18 Months 14.9% APR | £23.00 | £13.21 | £260.83 |
| £229.99 | 24 Months 14.9% APR | £23.00 | £9.91 | £260.83 |
| £229.99 | 36 Months 14.9% APR | £23.00 | £6.61 | £260.83 |
| £229.99 | 48 Months 14.9% APR | £23.00 | £4.95 | £260.83 |
| £229.99 | 12 Months 19.5% APR | £23.00 | £20.61 | £270.36 |
| £229.99 | 18 Months 19.5% APR | £23.00 | £13.74 | £270.36 |
| £229.99 | 24 Months 19.5% APR | £23.00 | £10.31 | £270.36 |
| £229.99 | 36 Months 19.5% APR | £23.00 | £6.87 | £270.36 |
| £229.99 | 48 Months 19.5% APR | £23.00 | £5.15 | £270.36 |
Recommend a friend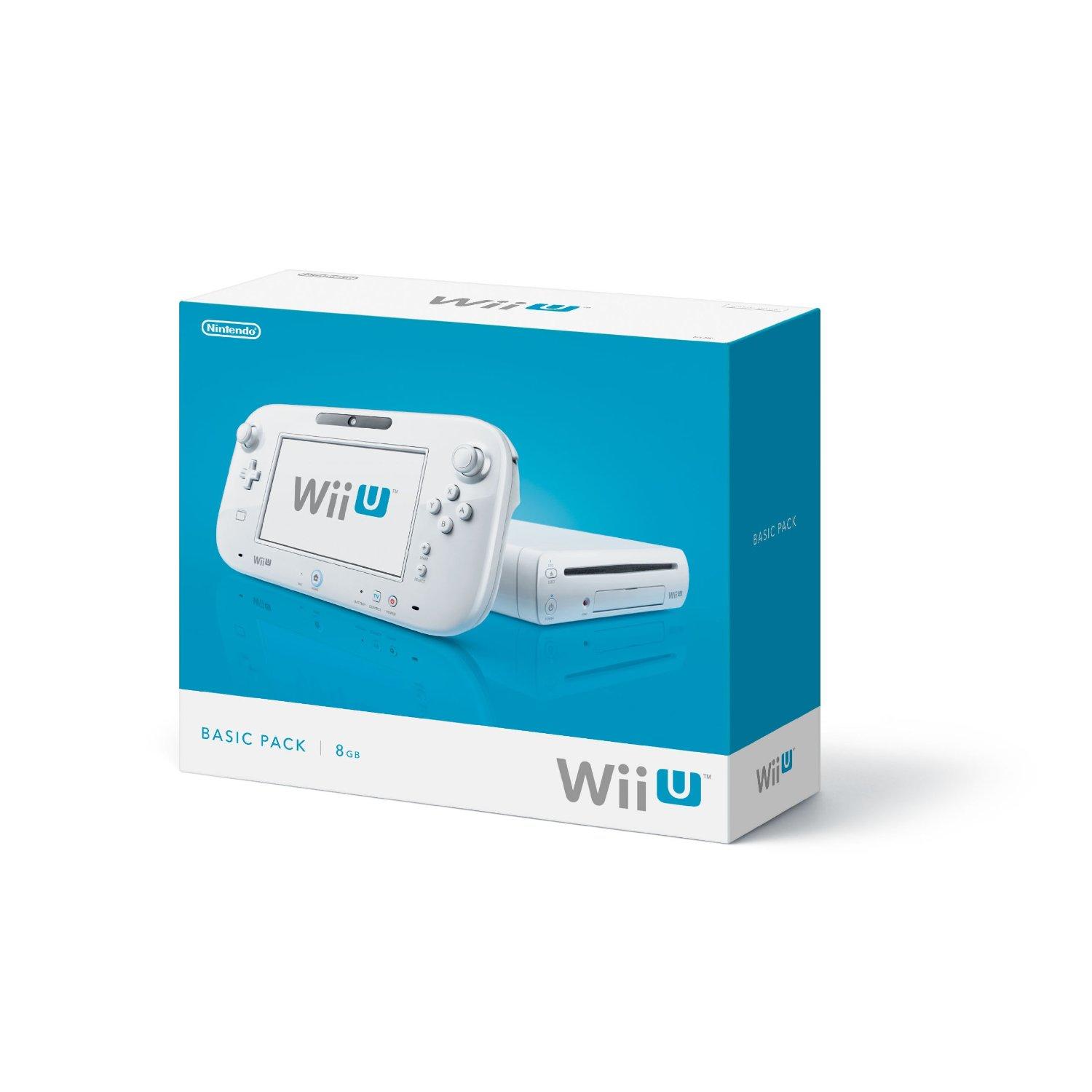 Wii u 8gb basic hardware white
The Wii U 8GB Basic White Console includes a controller with a 6.2-inch screen. Adding a second screen to the living room creates a multitude of new video game experiences while offering families a variety of options to customise their entertainment.
Previously, video games played on a home console have been confined to the TV and offered identical viewpoints to each player in a multiplayer environment. Furthermore, watching TV and playing console games have been completely separate experiences. The new controller removes these boundaries, creating a more dynamic and fluid gaming and entertainment experience.
In single-player games:
The new controller can display information on its screen that does not appear on the TV.
The information and viewpoint can also change in the new controller based on the orientation of its gyroscope.
In multiplayer games:
The player using the new controller can have a different experience than those looking at the TV. This will offer a wide variety of competitive and co-operative opportunities.
In addition to the 6.2-inch screen, the new controller also features an accelerometer and a gyroscope, a rumble feature, an inward-facing camera, a microphone and speakers. Adding these features to the Classic Controller button scheme - two analogue Circle Pads, +Control Pad, A/B/X/Y buttons, L/R buttons and ZL/ZR buttons - will enable a breadth of gameplay experiences while appealing to both casual and dedicated video game players.
Wii U combines motion-sensing gameplay with the ability to support full HD graphics. Each Wii U console will be partnered with a new controller and can also use up to four additional Wii Remote or Wii Remote Plus controllers. The system is also backwards compatible and can play all Wii games and use all Wii accessories.
Also includes a copy of Super Smash Bros. (Wii U)
A Smashing Good Time! Mario, Link, Samus, Pikachu, All of your favourite Nintendo characters are back, along with plenty of new faces, in Super Smash Bros. for Wii U, the next entry in the beloved Super Smash Bros. series. Up to four players can battle each other locally or online across beautifully designed stages inspired by classic Nintendo home console games. With a variety of control options and amiibo compatibility, the timeless Super Smash Bros. battles come alive.
Features:
Compete with classic players from the Super Smash Bros. series, along with new challengers like Mega Man, Little Mac or newly announced Palutena, the Goddess of Light from the Kid Icarus games.
For the first time, players can even compete as their own Mii characters.
Use a variety of control methods during the high-energy and action-filled battles, including Nintendo GameCube controllers – the longtime controller of choice for hard-core Super Smash Bros. players.
Customise move sets when playing locally or online with friends.
Connect with amiibo for added fun.
Experience the beauty of Super Smash Bros. for Wii U in stunning HD, a first for the series.
Fight against friends and family locally or online, or battle random challengers from all over the world online in "For Fun" or "For Glory" modes.
Our Price Match Promise means that if you find any of our Equipment at a lower advertised price elsewhere, we will match the price for you, subject to the below.
The product is identical to ours in brand, colour, size and model number.
The price must be the advertised price clearly on the competitor's online site.
The item must be in stock and available for immediate purchase (rather than available to order), with the authorised stockist able to complete delivery within 2-3 days.
Please fill out the form below. The details will be used to help us with your price promise request.