K-40 Cb Radio Mobile Antenna.
Welcome to the K-40 Cb Radio Antenna page. Here, you'll find links for high gain antennas covering CB Radio. In addition, specific models mentioned in the CB RADIO Antennas forum Like Mag-mount antennas, Retro CB radio's,best CB Mobile, High gain CB antennas and more are here for future reference. CB Radio Antennas sold here,we update our stocks to keep in touch with modern inprovements in antenna design.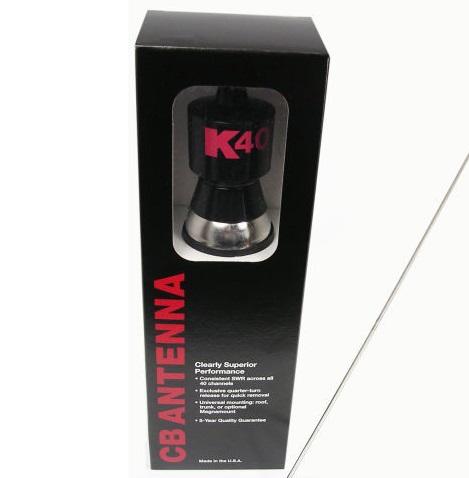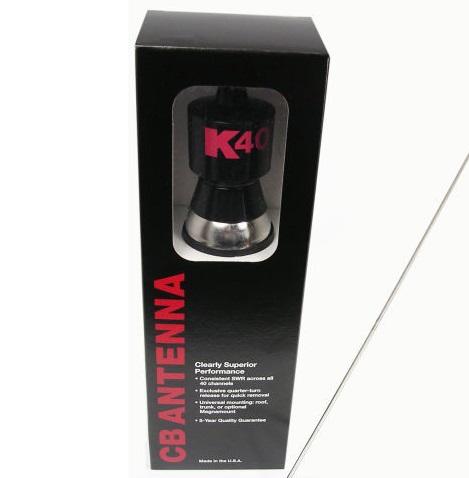 Other CB antennas are hand made. That means they're hand wound. Hand soldered. And hand glued. With so much variation, no two can ever be exactly alik...
£79.99
The K40 Magnetic Mount Magnetic Mount only! Magnetic Mount to hold the K40 CB Antenna (not supplied) to a metal surface on virtually any vehicle. Incl...
£29.95